How to show or hide hidden files using Filezilla FTP client
  John Mwaniki /   14 Sep 2021
FileZilla is a free open-source, cross-platform FTP application.
It is widely used by website developers for uploading to and managing website files on the webserver.
In the previous article, I covered the procedure for the installation of FileZilla in Linux. I had also earlier covered how to upload website files to the server using FileZilla.
FileZilla, in the same way as its alternative, cPanel File Manager allows the showing or hiding hidden files. I had covered what hidden files are, and how to show or hide them in cPanel File Manager.
In this article, I will take you through the process of hiding and showing hidden files in the FileZilla FTP client.
Show/hide hidden files in FileZilla
1. Connect to the FTP account. Use the FTP credentials provided to you by your host during the hosting account creation then click on Quickconnect. These credentials are in most cases the same as for cPanel login.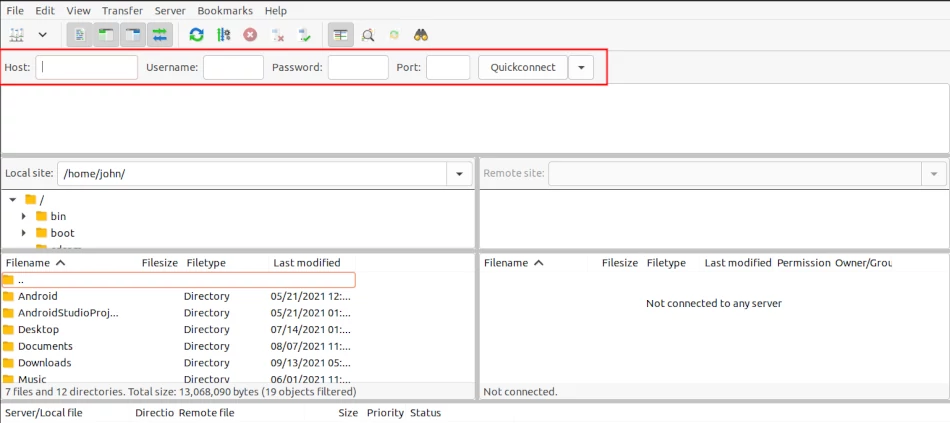 The FileZilla is subdivided into 2 main sections: The left is your local device storage while the right is the storage on the webserver. As you can see, the remote site(webserver) is empty because we are not logged in.
On logging in, both sides have folders and files as shown below:
Click on the "View" menu item then select "Directory listing filters" as shown below.

You can as well simply press the keys Ctrl+i.
You will be presented with the popup window subdivided into 2 sections as shown below: The left side, Local filters (for local settings), and the right, Remote filters (for remote settings).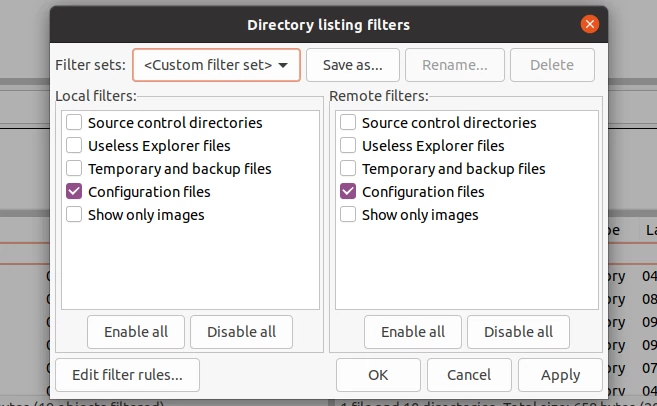 A checked "Configuration files" checkbox hides hidden file (.files)
Unchecked "Configuration files" checkbox shows hidden file (.files)
As shown above, the hidden files are hidden, with the "Configuration files" options checked.
If you want to show the configuration files, either for local or remote storage, uncheck the respective "Configuration files" options.
Click on the "Apply" button then OK.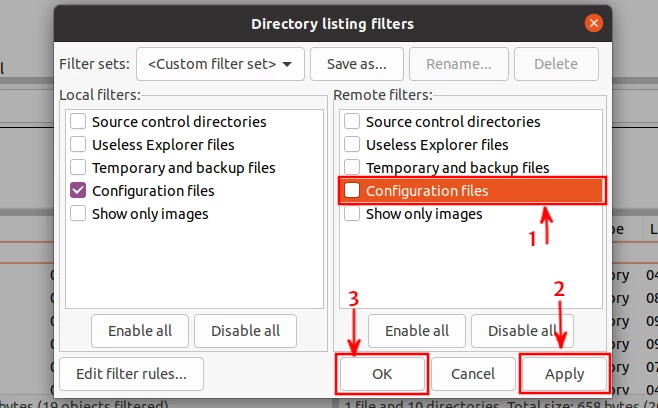 You will be able to see files and folders whose names start with a dot (.), which were previously not visible as shown below:

To hide them, do the vice versa.